Leeway Productions are looking for a creative team for their next small scale R&D. Queerway is a verbatim song cycle, led by Associate Artist Luke Hereford, which aims to explore the lives of Queer individuals in Wales. Starting with verbatim interviews with Queer individuals who have connections to Rhondda Cynon Taf and the Rhondda Valley, we will be working together to create a song cycle which aims to understand the experiences of Queer people living in and coming from RCT, in particular the Rhondda. Queerway will be a celebration of Queer, Welsh life, and what that means to a broad range of people. The R&D will explore narrative strands that are important to our overall message. We will begin to score the piece and understand the sound world, and will end the R&D with a few songs composed, which will be captured digitally. There is a potential for bilingual elements within this project, so we encourage Welsh speakers and Welsh learners to apply for all roles.
COMPOSER AND MUSICAL DIRECTOR
We are looking for a composer who identifies as LGBTQ+ to bring their creative skills and lead on the musical voice of this project. You will compose songs in a collaborative way with the other creatives in the room, and you will score the material created. You will also apply musical direction skills for these compositions. We are looking for someone who is able to compose in a fully collaborative way, and able to bring time and people management skills where necessary. 
Please send a short covering paragraph telling us your connection to Wales – and RCT, if relevant – and telling us what queerness means to you, along with examples of your compositional work to Luke Hereford (these examples can take the form of a personal website, YouTube links, Dropbox, online portfolio whatever works for you!)
Note: The initial fee below is not the final compositional fee. This is an initial R&D fee for this work.
Dates: Mon 5th – Fri 16th Jul 2021
Location: Citrus Arts, Pontypridd & Park & Dare Theatre, Treorchy
Fees: All collaborators will be paid £550 pw – a total of £1,100: travel expenses are available.
The deadline for all applications is Weds 2nd June at 6pm, with interviews Weds 9th June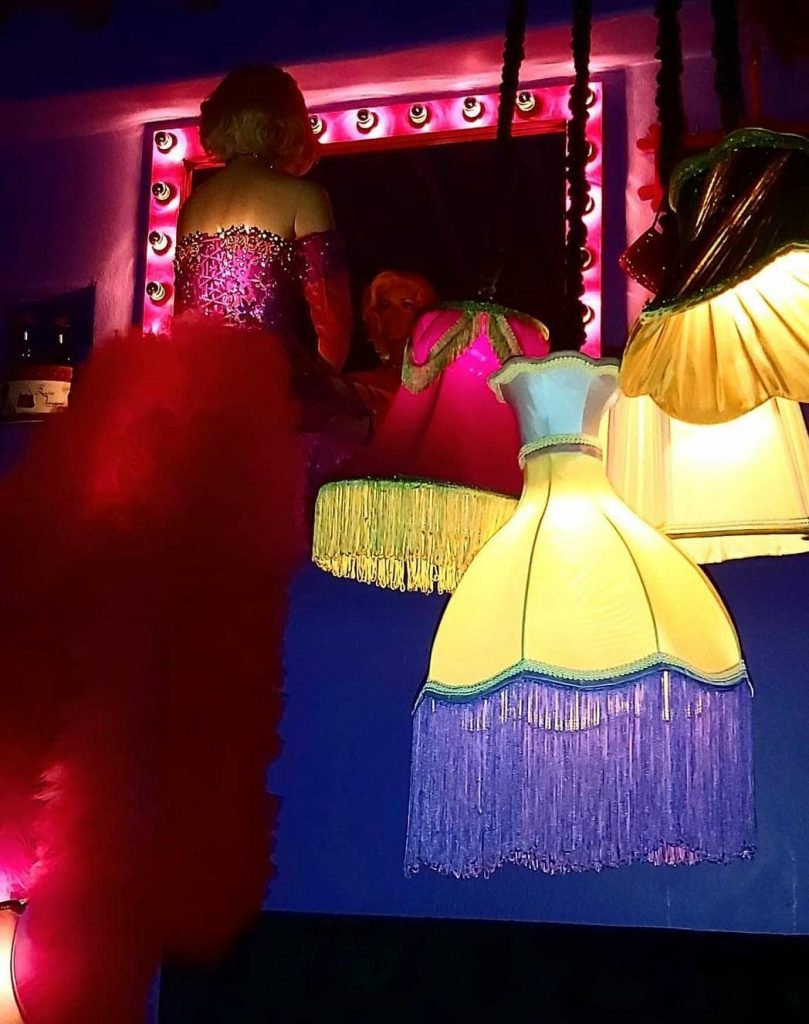 PERFORMERS
We are looking for two musical theatre performers who identify as LGBTQ+ for this project; we are particularly keen to hear from performers who don't meet the binary gender categories traditionally associated with Musical Theatre; if you are Non-Binary, Transgender, Genderqueer, or Gender Non Conforming, we want to hear from you. The collaborative nature of Queerway means there will be compositional exercises that encourage fully immersed collaboration, and we are seeking performers who will fully connect with this collaborative thread of the project; we therefore encourage performers with singer songwriter, and actor musician experience to apply. You will also perform elements of the song cycle throughout the two weeks; these will be captured digitally.
We are accepting self tapes as a means of auditioning for this project. Please send a video of you performing a Musical Theatre song of your choice under 2 minutes in length. We also want to know your connection to Wales – and RCT, if relevant – and what queerness means to you. This can be recorded as an introduction to your self tape, or sent as a short passage of text alongside your application. Please accompany submissions with a Spotlight CV / CV and Headshot, sent to Luke Hereford.