10 Minute Musicals is an innovative development programme to support writers, composers, musicians of all genres in Wales and Internationally who are keen to write musical theatre.
The project was born in 2016 due to a huge gap in provision for those wanting to upskill themselves when thinking about writing for musicals or music theatre in Wales.
10 Minute Musicals is of huge value to us as a company as we aspire to encourage and nurture new and existing creatives to write for musical theatre in Wales. International collaboration between artists is also of huge importance to us in order to open up discussions between cultures and language. We encourage a continued conversation with creatives and believe that this creative development project is a great springboard towards casting a new light on how artists usually work. We are creating the perfect playground for cultivating curiosity and creativity. A playground where artists who would never usually collaborate, are enabled and inspired to smash the barriers and boundaries of creating musical theatre and give voice to the stories and cultures they want to share."
Creative participants can include composers, playwrights, librettists, poets, musicians, beat-boxers, rappers, lyricists…
10 Minute Musicals includes networking, development of current practice and examining and providing the support artists need when evolving, progressing and advancing their writing skills for this genre. We encourage a continued conversation with creatives and believe that this creative development project is a great springboard towards casting a new light on how you usually work.
Our pilot project was supported by Theatr Genedlaethol Cymru, RCT Theatres, Blackwood Miners Institute, Regan Management, The Talent Shack, Aberystwyth Arts Centre, The Stage Centre, Sherman Theatre, The Centre, and The Other Room. Read More…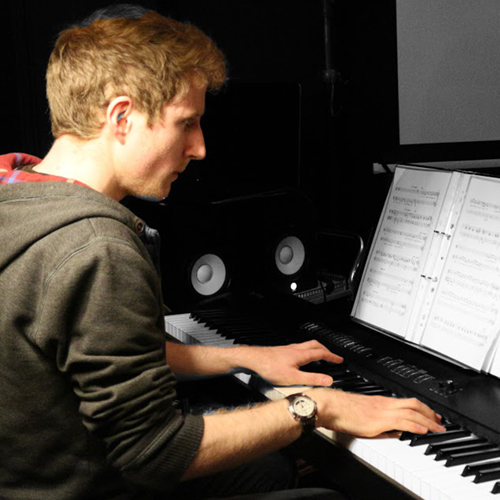 2. Leeway at The Other Room 2
Our beautiful 2nd project gave birth to wonderful new partnerships who continue to work together today. 5 new collaborations and a packed house at TOR.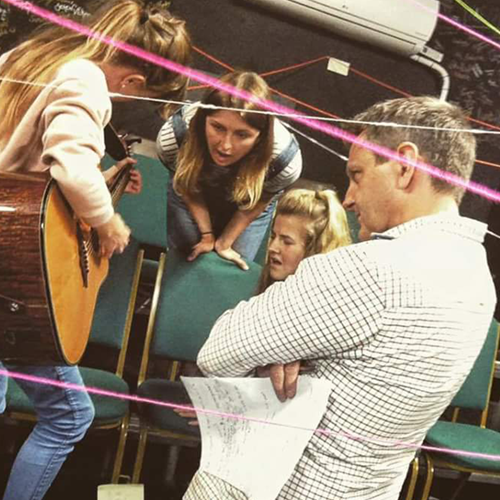 3. Leeway at The Other Room : Prosiect Cymraeg
In partnership with Eisteddfod Genedlaethol Cymru we teamed up Welsh language composers and writers to create 4 new collaborations.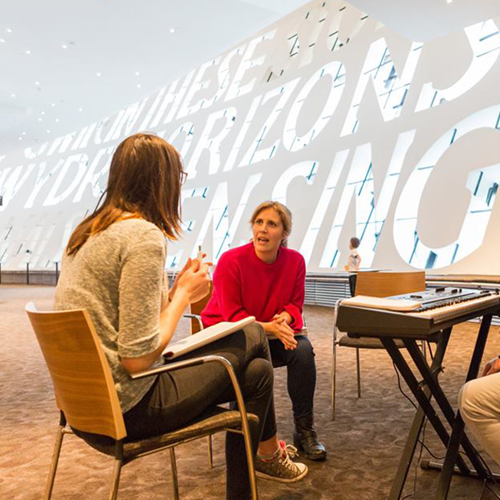 4. Leeway at The Centre in partnership with UWTSD
As a vital supporter of Leeway since our beginnings, taking 10 Minute Musicals to The Centre felt like coming home. 5 new collaborations also supported by UWTSD.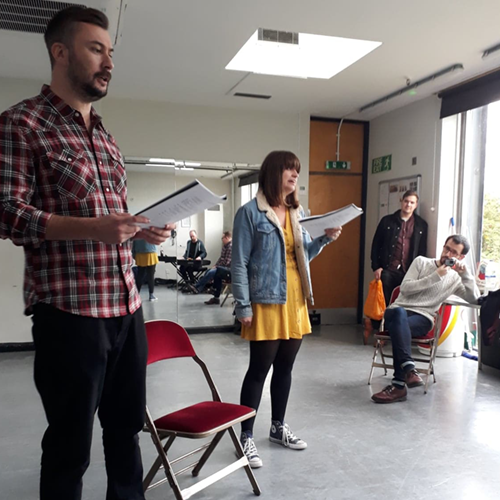 5. Leeway at Queen's Theatre
Leeway ventured to London to collaborate with Queens Theatre Hornchurch, supporting two local artists and sharing our Welsh work at this fabulous theatre.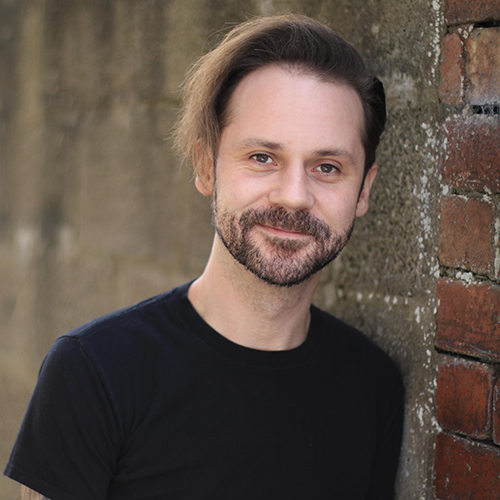 6. Leeway at Ffwrnes Theatre
Leeway at Ffwrnes was our 1st project looking at supporting artists pan Wales. 5 strong new collaborations were created some of which are now in development. We have showcased work at The Other Room, Cardiff, Pontio in Bangor, Aberystwyth Arts Centre, Taliesin Swansea as part of the Wales Theatre Awards, Ffwrnes, Llanelli, Queens Theatre Hornchurch, Focus Wales 2018 in Wrexham to name a few.
A number of our 10 Minute Musicals were featured in the first season of our Podcast, Leeway 10 Pod (See player below), with videos of the projects available on our Youtube channel. These self-filmed songs were performed by graduates of RWCMD Musical Theatre MA during the first 2020 lockdown.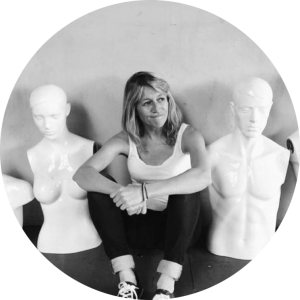 "We want to create and share stories from the heart which touch the heart of their communities. We are creating a musical theatre family reaching out to those communities who may feel this genre isn't for them, or about them. Wales is known as the land of song, but we don't have a huge tradition of creating our own musical theatre – we readily import stories from London or Broadway, go to see them in theatres, perform them in our community and in amateur dramatic groups– but wouldn't it be amazing to be putting our own musical theatre stories on stage, and in time, sharing them with the world? And people in New York will go to see Welsh musical theatre on Broadway. Why not?"


With thanks to funding from PRS Foundation, Leeway ran a new 10 Minute Musicals project in Rhondda Cynon Taf, Winter 2021/22 . Check out the brilliant work below: